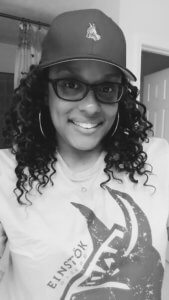 AKUREYRI, Iceland – This past May, Einstök Ölgerð gave their fiercest legions the opportunity to win an expedition to Iceland and embark on a quest of a lifetime. The entry period officially closed on July 31st, and today Einstök is thrilled to announce its Grand Prize Winner from tens of thousands of entries submitted. One valkyrja emerged victorious, and she will travel to Iceland this Fall with one lucky companion: Leanisha – who hails from the noble land of Georgia.
"We could not be more thrilled to offer this trip to Leanisha," said Einstök's Managing Director in Iceland, Gudjon Gudmundsson. "Extraordinary people, raw beauty, sumptuous food…Iceland is a destination that should be at the top of everyone's bucket list."
Leanisha is all set to travel to the birthplace of Einstök this October and embrace a "six-pack" of experiences:
AIR: Roundtrip biz airfare from the official airline partner, WOW air, along with accommodations for five days, four nights, and custom backpacks filled with Einstök gear.
FEAST: An Einstök pairing dinner, followed by a lively tour of local nightlife with the Reykjavik Insiders.
FIRE: An epic helicopter tour of Iceland's most famous volcanoes.
ICE: A tour on one of Iceland's massive glaciers.
EARTH: A relaxing afternoon soaking and rejuvenating in a geothermal spa.
GOLD: A tour of Iceland's top natural wonders on the Golden Circle, featuring the historic Thingvellir National Park, the awe-inspiring Gullfoss waterfalls, and the surreal Geysir hot springs.
Skál to all who entered! If you did not win, do not be discouraged. You must not let defeat intimidate you, but instead, use it as fuel for your next endeavor. Stay tuned to Einstök's social media for future sweepstakes. Congrats, Leanisha!
A big thank you to WOW air for participating What a Purdue Pharma bankruptcy means for the Sackler family | AP News anavar steroids for sale activity – anabolic steroids kidney stones, nandrolone decanoate raw powder – afrolynk factory24 as Einstök's official sweepstakes airline partner.
About WOW air
The airline services 31 destinations across Europe and North America including Dublin, London, Paris, Berlin, and Copenhagen. Established in November 2011 by Icelandic entrepreneur Skúli Mogensen, the purple airline currently operates six Airbus A321 aircraft and recently purchased four additional aircraft. WOW's fleet also includes three Airbus A330-300 planes and two A320-200 planes. By the end of 2017, WOW's fleet will consist of 17 aircraft with the average age of the whole fleet only 2.5 years. For additional information and bookings please visit WOW air.
About Einstök Ölgerð
Located just 60 miles south of the Arctic Circle in the fishing port of Akureyri, Iceland, the Einstök Brewery taps the purest water on Earth to create its craft ales. At present, Einstök brews Icelandic White Ale, Icelandic Arctic Pale Ale, Icelandic Toasted Porter, Icelandic Wee Heavy Scotch Ale and three seasonal brews: Icelandic Arctic Berry Ale, Icelandic Doppelbock and the new Icelandic Winter Ale. Visit the Ale Locator and follow Einstök on Instagram, Twitter, and Facebook.
Skál!