Conquered by Vikings, Stalled by Prohibition, Beer in Iceland is Back and Better Than Ever.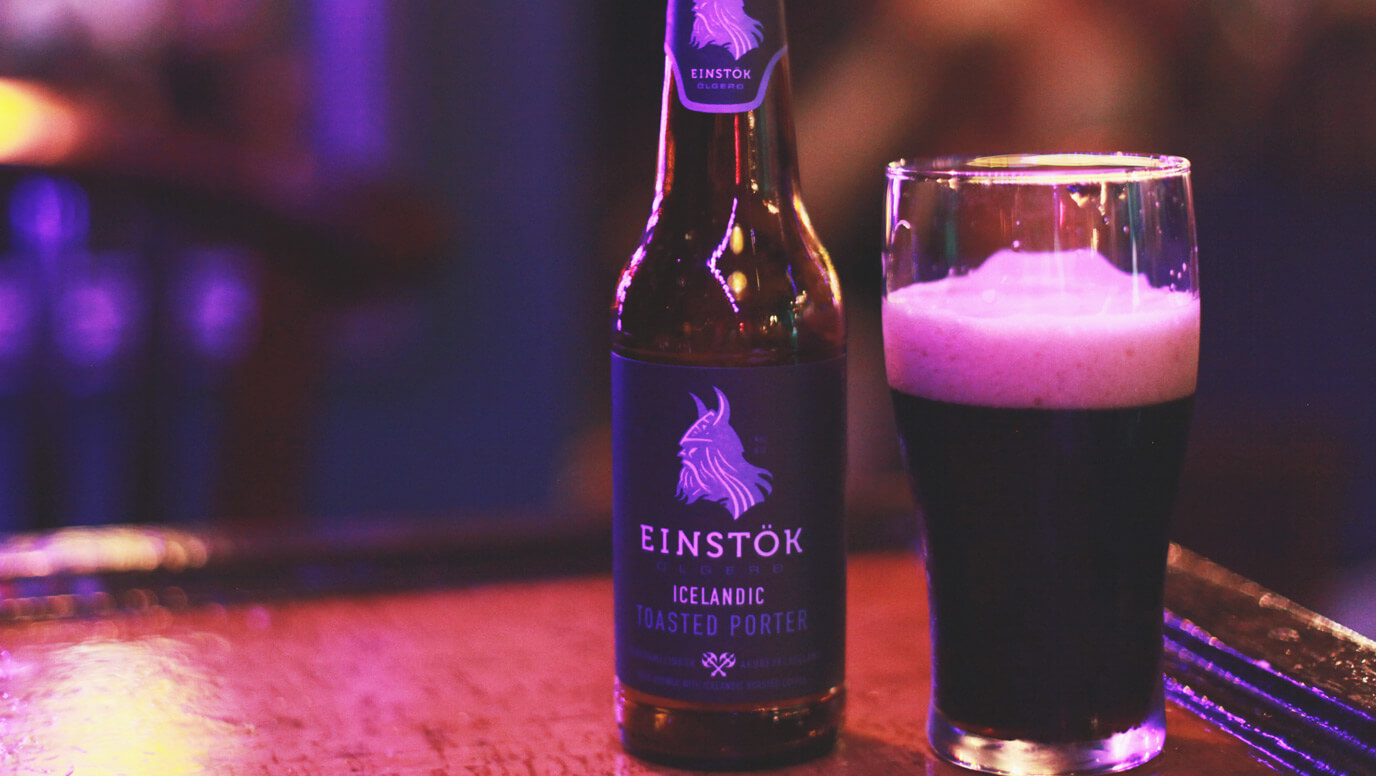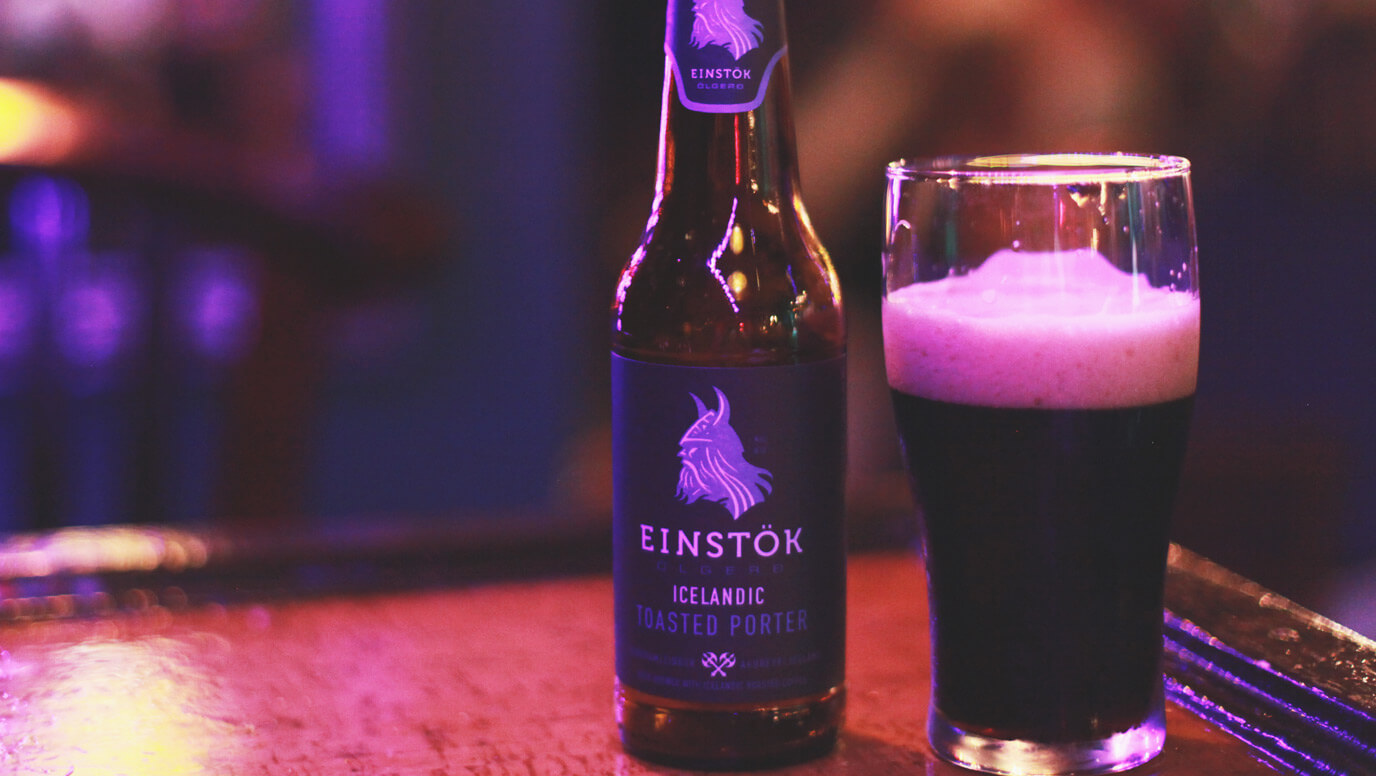 When I started Einstök with my business partner David Altshuler back in 2010, there were two large lager breweries (Viking and Ölgerðin) and two small, mostly local craft breweries (Kaldi and Ölvisholt) in Iceland. The lagers dominated the market and very little beer was exported out of the country.
Today, there are many craft and microbreweries in Iceland and the beer scene is robust, creative and delicious. Einstök is the most popular craft beer in Iceland and we represent more than 60% of all alcohol exported from Iceland. Our beer is now available in 22 countries, including 15 states in the U.S.
But the journey here has been an adventure, worthy of any Viking quest and wrought with as many perils as an Atlantic crossing. The evolution of beer in Iceland is interwoven not only through Nordic history, but also through politics, geography and the natural wonders of the country.
Of course, any Icelandic story starts with the Vikings and the early settlers of this remote island. Previously inhabited by a handful of monks, the Vikings arrived in Iceland in the late ninth century and began building settlements. At that time, barley was relatively abundant on the island and was a central source for food and, mostly, for fermented ales, or öl, and other beverages like mead and sahti. Ale was a staple of the Viking diet and was even given to children, but, as advised in the Old Norse poem Hávamál, they understood the perils of overindulgence:
"Less good than they say
for the sons of men
is the drinking oft of ale:
for the more they drink,
the less they can think
and keep a watch over their wits."
By the 1300s, a "Little Ice Age" besieged Iceland and chilled temperatures significantly until the mid 1800s. As result, it became virtually impossible to grow barley and the population fell drastically. While the barley harvest vanished, one thing remained that is a staple of all great brewing:  great water.
One look at our Instagram account (@einstok) will show you how abundant water is in Iceland, from magnificent waterfalls to massive lakes and glaciers. At the brewery in Akureyri, a historic fishing village in the north of Iceland, the water we use for Einstök starts as rainfall or ancient glacial melt that comes from a mountain called Hlíðarfjall. It then flows through an ancient lava field where it is naturally filtered. It is among the purest water in the world and is naturally high in pH, with just enough calcium and magnesium. It is perfect for brewing – we pull it from its source and brew with no chemical manipulation whatsoever. We are one of the few breweries in the world to have that luxury.
By the early 1900s, beer and alcohol were back in production in Iceland, so much so that the alcohol consumption was being increasingly frowned upon. Beer, especially, was reviled because it was associated with Denmark, from whom Iceland was fiercely fighting to gain independence. By 1915, all alcohol, including wine and beer, was outlawed and prohibition ruled the day.
Not unlike the modern marijuana movement, doctors began to prescribe alcohol as a way around prohibition. That "prescription" was typically wine, cognac or local Brennivin – but never beer. The demise of prohibition took a bigger step in 1921, when Iceland repealed the ban on wine from Spain and Portugal when the Spanish threatened to stop importing Icelandic fish. Prohibition on all other alcohol – except beer over 2.5% ABV – was repealed in 1935. At the time, beer was considered to be a bigger potential cause of alcohol abuse because it was much cheaper. That, combined with the pre-existing connection to the Danish, left no end in sight for the prohibition on beer.
It wasn't until the late 1970s when support for beer began to have a bigger voice. For decades, pilots and flight crews had been allowed to bring in foreign beer, but now other travelers were demanding to bring duty free beer in for themselves. This grew to a full movement to legalize local beer and prohibition was finally lifted in 1989. Beer Day, or bjórdagurinn, is now celebrated on March 1st every year to commemorate the repeal.
Fast forward to today – Icelanders have a wide choice of local beers as well as foreign imports, from Heineken and Stella to Mikkeller and, most recently, Stone. The rise of microbrews, as in most parts of the world, has really taken off and the gamut of quality is equally as broad. Great water certainly provides a great foundation for beer, but it doesn't guarantee quality in the end product.
At Einstök, our focus from day one has been to take this perfect water and brew the best possible beer in every style we choose to create – and the awards we have won globally validate that approach. In many ways, Iceland is a remote country in the middle of nowhere. We prefer to think of it as in the middle of everywhere – that reality allows us to seek ingredients from all over the world and to deliver a desired flavor profile, unrestrained by the local crop.
With the global market always available, we are also working more and more to source local ingredients and adjuncts. This year, we launched our Wee Heavy Scottish ale, which is our first to use locally grown Icelandic barley, smoked with birch. (Note: most Icelandic brewers smoke their barley with readily available sheep dung, a technique for which we think the rest of the world isn't exactly ready.) We spice the Wee Heavy with local hand-picked angelica root, a mystical herb that Vikings valued so much they used it as currency.
The local movement is pervasive across many consumer products, but especially in beer. We support this and encourage beer lovers to get to know their local breweries. We also believe that there is a place for other beer in every market – it is a great bridge to other cultures and countries and helps keep us all connected. Beer just might be the best way to ensure no walls are built between countries and to open our horizons to new experiences. In fact, Einstök represents the first real exposure many people have to Iceland and often becomes the inspiration for an adventure to the country itself. That trip should be on everyone's bucket list.
This year, some project that Iceland could host as many as 2 million visitors – nearly seven times the population of the country. Those tourists will find a much different place than the Vikings discovered more than a thousand years ago, but it is still a wild, wonderful place if you are willing to explore outside of Reykjavik. We encourage you to do so and to sample the local beers as you go. We're proud to say that Einstök is also available throughout most of the country.
So Drink. Conquer. Repeat. And appreciate that you can have a cold beer in Iceland without a doctor's prescription.
Skál!